How to use PinCard
PinCard is a power-up for Trello that lets you pin cards to the top of lists, so they are never lost.
Getting started
To begin, open any card and click the 'Pin card' button beneath 'Power-Ups'. Then click 'Pin Card'. When you close the card, it will have moved to the top of the list. If the card is now moved, it will always return to the top of its original list.
To remove the pin, simply open the card, click 'Pin card' buttons and then 'Unpin this card'.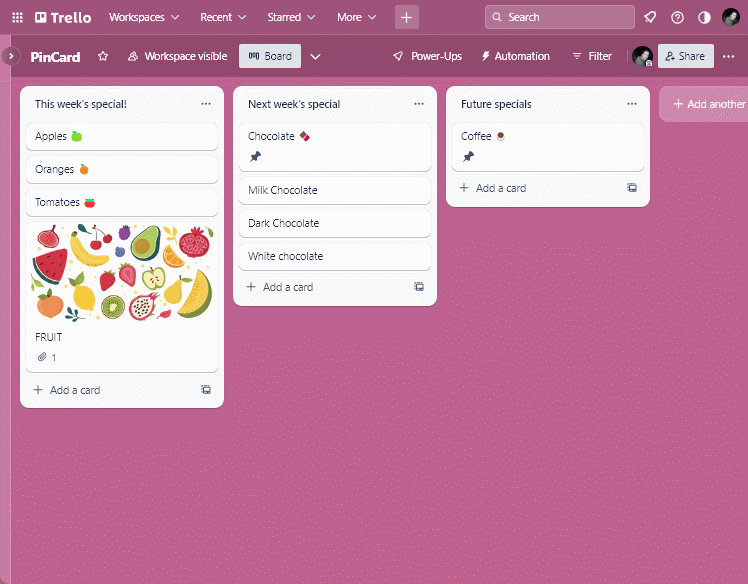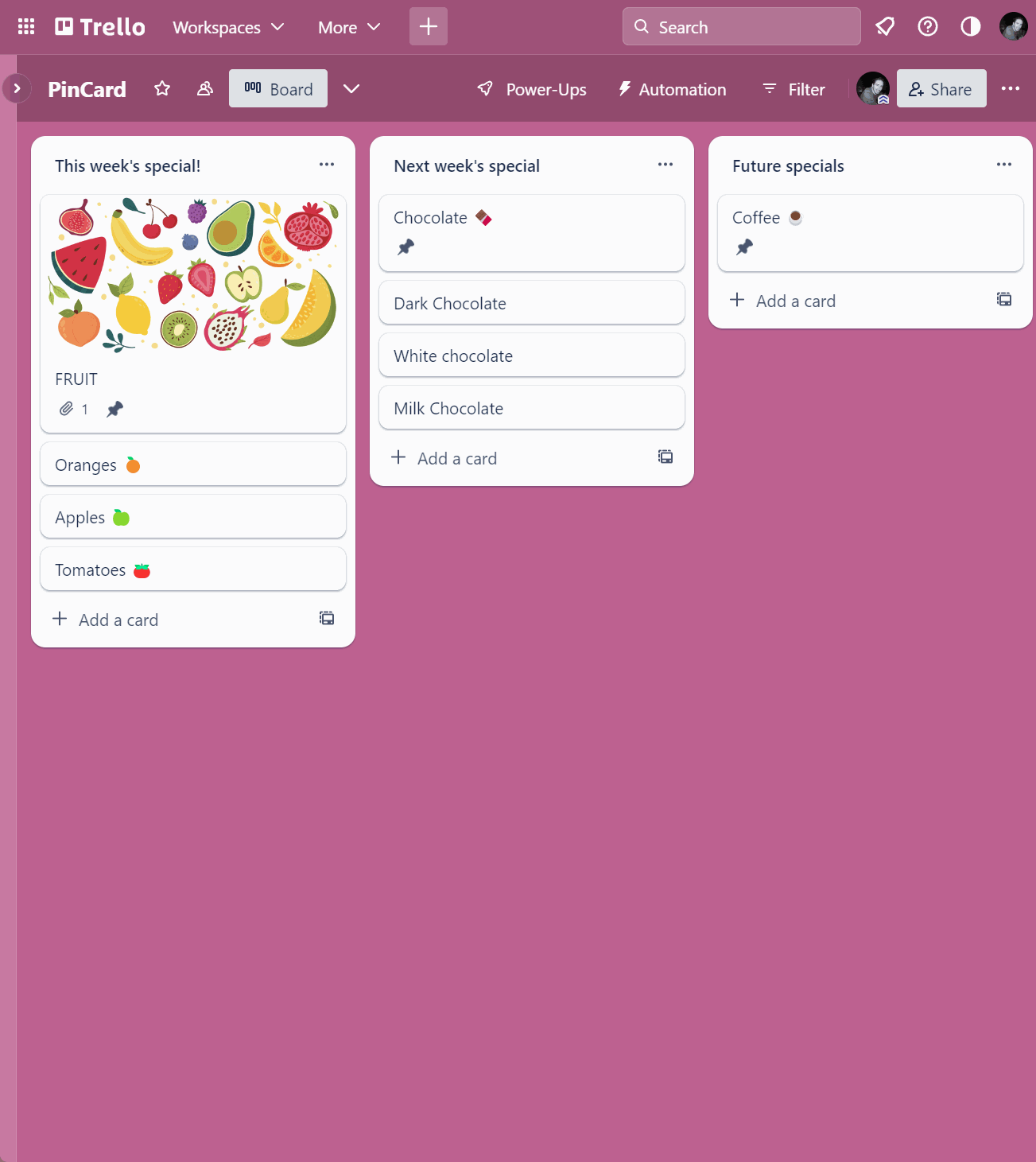 Does PinCard work on iOS or Android app?
Unfortunately, no. Trello does not support third-party Power-Ups on their iOS or Android app. Only Trello's own Power-Ups are supported: Calendar, Custom Fields, Maps and Voting. However, you can use PinCard on mobile devices by using Trello from a web browser.